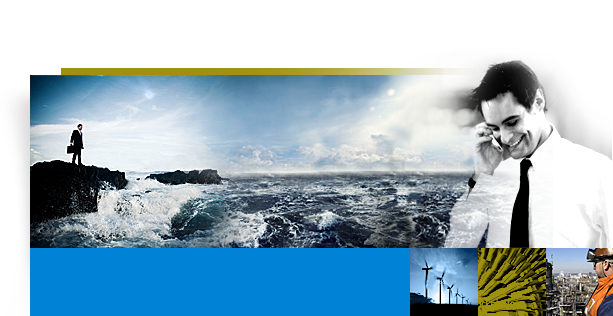 Risk Processor Corporate.
Effective low budget Enterprise Risk Management


Risk Processor Corporate is an effective Enterprise Risk Management solution which we apply to support our services at clients. Risk Processor Corporate shows the results of the risk registers of departments or business units (which are captured in Risk Processor) in an integrated risk register. To work with Risk Processor Corporate, the departments need Risk Processor per department. On a central level Risk Processor Corporate is needed. This is shown below.




Benefits of Risk Processor Corporate

Functionalities

65,000 risks can be imported.

Risk viewing functions as described for Risk Processor. Per risk detailed information can be viewed such as description, mitigation measures, responsible, status, frequency and impact per business value, cost, revenue
Per department risks can be made unique and distinctable. 150 departments possible
Import of data from Risk Processor possible
Automated calculation of net present value of mitigation measures

Relation to an external file can be selected in which risk information is captured such as the management decision

Several sort options per risk
Risk Register contains 6 levels of severity and frequency. The severity and frequency for each level can be changed
View of risk in risk matrix with automatic display of risks per risk level. Risks are retrieved from Risk Processor
Automatic calculation of monetary equivalent (= financial) value of risk, expected value per business value and monetary equivalent per business value
Names of business values (maximum of 25) can be changed. A defined business value in Risk Processor must also be present in Risk Processor Corporate
Effect matrix with 6 levels. Levels can be changed
Open data standard based on Excel format. Export function available
Automatic labeling and categorization of data lists after adding a new label
Risk Matrix with 6 types of likelihood and 6 types of effect can be changed by user
Automatic backup possibility
Multilingualism. Selection of standard texts in English, German, Dutch and Frysian. Other languages can easily be added on request (please contact us)
User-specific labels with names can be changed
Dependent on agreement: the application works on the PC where the program is downloaded and the registration key is asked for. On another PC it does not work. Now also a version with a dongle available, so that with the dongle the application works on several PC's
For some messages standard Windows messages are used. The language of your Windows version and language can infuence these messages (eg saving changes)
If necessary we can help to integrate various risk processors in a company-wide solution. Please contact us.

Risk Processor Corporate system requirements:

Microsoft Excel (version 2000, 2003, 2007 or 2010; 32 bit)
Operating system: Microsoft 2000, XP, Vista or Windows 7, 8, 10
Disk space minimal 2 MB, data excluded
Recommended minimum screen resolution 1280 x 768
For departments use of Risk Processor is required. Click here for Frequently Asked Questions and how to order the application.