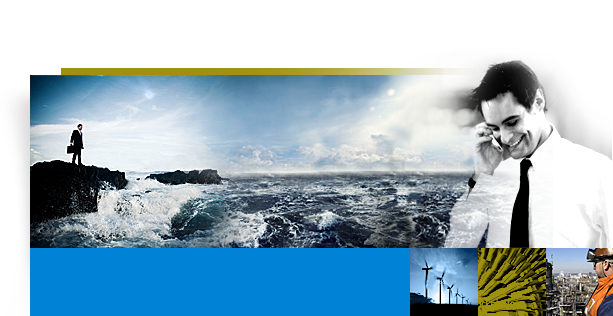 | | |
| --- | --- |
| | Below is a list with references of some executed projects is shown. |
Dutch waste water industry
(municipalities and district boards)

On behalf of these: Stichting RIONED and Stowa


Asset management roadmap and guide for wastewater

For entire waste water industry in the Netherlands

Definition of an asset management roadmap to achieve the 'Asset Management Guideline' for the entire wastewater chain in the Netherlands.

AssetResolutions has developed the 'Asset Management Guideline'. It is an asset management handbook based on ISO55001 / PAS55. It includes an example of a risk matrix for the industry, a decision-making model, an example of an asset management policy statement, the risk statement, the core processes for asset management including inputs and outputs, the organizational model, roles and responsibilities, KPIs, SLAs between the asset management roles, an implementation model and lessons learned.

The result is presented on the RIONED-day (Februari 2013). Also an article is published in iMaintain nr 7, 2012 as well is it presented on the WCEAM congress ('Designing an Asset Management Guideline for the Dutch Wastewater Industry').
Rotterdam municipality

All assets
Implementation ISO55001

Implementation of ISO55001 for all assets of this municipality (eg bridges, sewers, green areas, roads, public lighting and quays). Starting points for example were the just mentioned asset management guideline, our asset management process register and our CompetenceBuilder.

Parts of the implementation include the risk matrix, asset management processes (all processes for ISO55001, so both the managing processes as well as support), preparation of the investment list with prioritisation based on risk reduction per euro, definition and implementation of the roles, performing pilots for eg risk analysis and optimal mitigation measures over the lifecycle, supporting IT models (eg prioritization of the portfolio and the risk register). Pilot Long Term Asset Planning (LTAP) in AssetPlanner.

See also the asset management website of the Rotterdam municipality
Apeldoorn Municipality

Waste water

Risk based asset management for waste water according to ISO55001; prioritization of projects for all types of assets

Conduct an asset management pilot for the sewage system based on the asset management guidance (reference model) for the wastewater. This is based on ISO55001 (see above).

After getting a clear picture of the asset management concept are delivered: risk matrix, identified and analyzed risks, potential mitigation measures including do nothing, determine most attractive mitigation measures on the basis of added value throughout life cycle.

The results will be included in the Municipal Sewage Plan (GRP) 2016 - 2020. This project has been followed with a learning environment in which the participants assess risks, analyse relevant risks and define mitigation measures. A project has also been launched in which all management and replacement projects in the outer space are prioritized according to a business value model. Consider replacing asphalt (whole or upper layer), light masts, trees, greenhouses, traffic light equipment, sewers, bridges and playgrounds.

The RIONED internet site captures the results of the pilot (in Dutch; RIONED = sector body); a brief English translation is available on our website. A note and an article were also published and presentations were held at seminars.

Based on the results achieved, the management decided to introduce asset management for the entire outdoor space. To this end, projects already defined have been prioritized through the business value model. AssetResolutions then performed an ISO55001 scan. The points for improvement from this are input for the improvement program.
Province of Noord-Holland

Directie Beheer & Uitvoering


Gap analysis, definition road map for PAS55 / ISO55001, roles and competency model

All assets such as roads, waterways, bicycle paths, lighting, green, soil

Conducting a gap analysis for the asset management roles, drawing up a roadmap that leads to an organisation that meets PAS55 / ISO 55001, definition of roles and competency model for asset management based on an asset management core process model which AssetResolutions has brought in.

A thank you can be found here.
Infrax

Belgian utility

Implementation asset management on basis of PAS55 / ISO55001

All assets: electricity, natural gas, sewage system, cable TV

Definition and implementing the risk-based asset management decision process that meets PAS55 / ISO55001. In addition, the execution of a learning environment in which risks have been identified and analysed, alternatives have been developed for this purpose and a prioritisation model has been applied. Studies include for example replacement investments for the distribution grid (Long Term Asset Planning, LTAP) in AssetPlanner and the execution of a cost / benefit analysis for smart meters.
Waterschap Brabantse Delta

Public district board


Assessment asset management tools on basis of asset management program plan and ISO55001, provide asset management training and model Long Term Asset Planning

All assets: water systems (including flood defenses, waterways and surface water), wastewater purification (sewage water and civil works) and operations (eg buildings and laboratories)

Waterschap Brabantse Delta executes a program plan with the aim to professionalize the asset management function.

AssetResolutions has supported herein by assessing tools. This assessment is conducted on the basis of criteria that are derived from the asset management program plan, our asset management process model and from the asset management standard ISO55001. Among the tools are the business value framework, the risk register, a model to prioritize spending, the risk reduction table, a tool for calculating life cycle costs (LCC model) and a tool in which the maturity of the organization can be determined as input for compulsory management review of the asset management system according to the ISO55001. The project resulted in identified improvements in designated tools and possible missing tools and how improvements can be realized.

For the project managers within the asset management program a six-day in-company asset management training is given. The training includes an asset management introduction followed by a detailed training of risk management, program design, planning, program management and change management.

After summer 2016 a model is delivered in AssetPlanner, with which the Long Term Asset Planning (LTAP) can be determined for investments. In 2018 this is extended with an optimisation between investments and maintenance.
Municipality of Rheden

All assets



Asset management implementation

All assets: water & sewage, roads, green & playgrounds, soil and noise

In 2017 the asset management plans for sewerage & water, roads and green & playgrounds were reassessed. This is done on basis of the risk-based asset management method, based on ISO55001.

In order to realize this ambition, a project plan is set up in which the goals are made specific, results and activities for each phase are identified and budgeted and the benefits and risks are determined. This plan was implemented after the summer of 2015 in which our process register and asset management reference manual are applied. Risks are captured in Risk Processor and the portfolio is optimised in PortfolioPlanner. 12 key users were involved.

The Asset Management Plan contains the strategic developments, the division of roles, processes, transition to full introduction of asset management, measures and budget. As a substantiation of the budget, more than 20 risk were analyzed. Several measures have been defined for each risk, which have been compared with doing nothing. The measures with the highest added value over the life cycle have become part of the asset management plan. In addition, coordination took place with the Strategy & Development department, in which relevant strategic developments for the outdoor space were taken into account in the plan.

Gemeente Rheden continues with the introduction of asset management. Real Estate is added to the scope and all employees who have a role in asset management are involved. This concerns about 40 employees of Control & Advice (the asset manager) but also employees of Projects and Living Environment (service provider).
Municipality of Súdwest-Fryslân

All assets



ISO55001 scan, support for awareness day and definition of business value framework, conduct pilots, Long Term Asset Planning

All assets: Roads, sewers, water, agricultural engineering, multiple assets

Municipality Súdwest Friesland wants to further professionalize the management of municipal assets. For this purpose, an asset management awareness day was held with stakeholders (aldermen, managing director, management, staff. About 30 people), where the status relative to ISO55001 was presented. In collaboration with Colibri Advies AssetResolutions supported in the preparation and execution of the day by performing an ISO55001 scan, conducting an asset management game and deal with an asset management case.

The aldermen have announced the day in the "Meeting Kommisje Doarp sted and Omkriten 27 Oct 2015" (shortened version). On the day the aldermen and managing director decided to continue with the initiative.

As a follow-up an integral project team developed a uniform business value framework. This framework is applied in pilots. Risks are captured in Risk Processor.

The Long Term Asset Planning (LTAP) is implemented in AssetPlanner. This is very satisfactory conducted for all asset types: roads, water and sewage, green and buildings.

With employees, asset management KPIs are determined and concretized.

By 2018, the medium-term plan for the entire outdoor space should be updated. To ensure that the biggest problems (or opportunities) are addressed first, we have conducted an inventory with employees and assessed the risks with the risk matrix. In addition to employees who are in charge of planning for the outdoor space, other officials are now also involved. Think of operational maintenance staff (they know exactly where and when incidents occurred), insurance staff (which claims are when received, impact of the claims), the security officer, a lawyer and the business-wide risk manager. The risks are captured in the risk register "Risk Processor". In 2018 measures are defined and which have the most added value, become part of the (defensible) medium-term plan.
Municipality of Bronckhorst

All assets



Support definition implementation of asset management, design business value framework, conduct pilots, Long Term Asset Planning (LTAP)

All assets: roads, sewage, water, green

To further professionalise the asset management function, Gemeente Bronckhorst started an asset management project. AssetResolutions supports in the awareness at both management and staff. An important step is the definition of a risk matrix. This model is applied in pilots. For water & sewage is the process rolled out and will risks and mitigation measures be captured in the Execution plan. Risks are managed in Risk Processor, measures prioritised with PortfolioPlanner and the Long Term Asset Planning for sewage assets are determined with AssetPlanner. For three strategies the consequences on the business values are determined: corrective, fixed periods and risk based. These strategies have been submitted to the mayor and deputy council and the city council so that a choice can be made. The results are captured in the program plan 2018-2021.
Vitens

Water production, purification, t

ransport and distribution



Model for determining long term asset planning

Vitens has a large asset base in which is invested about 120 million euro per annum (Capex), as well as about 50 million for maintenance (Opex). The desire is to get the relationship between costs and benefits / risks of the business values more clear. Questions Vitens has are: do we take the right measures (for example, maintenance or replacement), do we execute them at the right moment, is the ratio between investment / maintenance correct and do give the right attention to the proper assets or locations?

To give substance to these questions, we will answer the following derived questions: What happens to cost, performance and risk if we do not take preventive measures? Which preventive strategies are possible? What is the added value of such strategies? Are those strategies are feasible within the context of Vitens?
We apply our AssetPlanner (Long Term Asset Planning model). The project is started with a "proof of principle". Then a model is handed over on the company level, which contained all relevant types of assets for Vitens. Then a model was completed comprising individual assets. In this model the probability and impact for each asset can be determined, as well as the relationship between maintenance and investment, performance and risks. Also, a geographic image can be made.
Municipality of Dordrecht

All assets



Consultation tender procedure asset management implementation

The "Stadsbeheer" sector (the asset manager) of the Municipality of Dordrecht wants to introduce asset management for the management and maintenance of the entire public space. It should be complied with the requirements of the asset management standard ISO 55000, although certification is not an end in itself. At this time Dordrecht applies risk-oriented maintenance, where one is truly distinctive on points. However staff is aware that this is not a asset management yet. Asset management requires different skills and (in part) a different culture and therefore a well-designed change process. The Municipality of Dordrecht wants to be assisted in the change by an external party. The exact wording of the content of the tender procedure is a very critical point. In order to properly formulate it, a good knowledge of the desired end state is required, while one is looking for help on this subject. AssetResolutions guides as an external expert in the preparation of the content of the tender procedure, in which the project manager for the implementation of asset management at the Municipality of Rotterdam was directly involved. The ultimate objective of the guidance in the tender is that the Municipality of Dordrecht is able to formulate the content precisely, so offers from external advisors will fit with what is needed. This resulted in a tender procedure.

For the asset owner role, AssetResolutions developed a business value model (risk matrix) for the green assets. This model has been tested on a number of practical examples.
Delfland District Board

Weirs, water systems and waste water purification



Implement Enterprise Risk Management (ERM)

Delfland District Board aims to increase awareness of risk throughout the organization for their weirs, water systems and water purification. To achieve this, risk assessment sessions are conducted with various teams. Based on these sessions, a list is compiled with the main risks for the entire organisation, the so-called risk profile. The risk profile is an overview of the (top 10-20) main risks of the organization, including a description of the risk, impact and mitigation. With the top 10-20 regularly over 90% of the total risk is in the picture. This risk profile is presented to the board. Based on the risk profile potentially a reconsideration of the required resilience will be considered.

To take advantage of the existing knowledge and achieve results quickly, Delfland Distrit Board asked AssetResolutions to help analyse the risk in co-operation with Trimension, as well as to further implement Enterprise Risk Management. A risk management policy is set up and the risks are captured in the risk register "Risk Processor".

Training increases the awareness of involved organizational units. In order to be able to implement improvement in information provision, a vision on different object structures has been defined.
Municipality of Alphen aan den Rijn

All assets



Pilot Long Term Asset Planning (LTAP), asset management implementation

Alphen aan den Rijn requested AssetResolutions to provide a pilot in which the usability can be established for one of the asset management management areas. The goal is to show how a company-wide model (abstract model; AssetPlanner) and a model on object type level (discrete model; AssetPlannerGeo) can support strategic decision making. We show the implications of a corrective strategy, working with fixed periods, optimal strategy and budget restrictions (it can be demonstrated when the negative spiral begins). We show what kind of restrictions are applicable by model. The results can also be used in internal mobilisation.

It has been decided to import on a large implementation. The maturity of the asset management function determined for the entire outdoor space. A risk matrix is then drawn up, which is tested on the basis of cases from practice. In addition, the responsibilities with regard to the division of roles and the process architecture are delivered.
District Board Aa en Maas

Waterkwaliteit



Definition improvement program Asset Management

Based on an ISO55001 maturity scan, Waterschap (district board) Aa en Maas has the ambition to implement the identified improvements. The director has committed itself to the implementation by including in the Quality, Health & Safety and Environmental policy of February 2018 that an integral management system will be introduced on the basis of that standard (in addition to e.g. ISO9001 and 18001). With the intended program manager, AssetResolutions draws up the improvement plan for the program that should lead to the defined ambition. The plan includes for example: scope (purification assets, all regions, central departments, role allocation asset owner, - manager and service provider, entire asset life cycle, which processes, information provision), high level plan with milestones, costs and benefits, risks and mitigation measures, results and preconditions, organization, detailed plan per stream.

The asset owner, asset manager and service provider roles are assigned to departments and associated officers. This has been decided by management and MT. A risk matrix for the asset manager function was then drawn up with a core team. In order to gain support, department managers are involved. A matrix for the operation has been derived from the aforementioned risk matrix. The cost / benefit analysis is drawn up for decision-making about the follow-up. On the one hand, input takes place from the assessment of the risk matrix with cases from practice and on the other hand through our AssetPlanner.
Public district board Rivierenland

Water quantity



Definition business value framework (risk matrix) and test in pilots

Water quantity

District boared "Waterschap Rivierenland" has taken a number of steps in the professionalization of management. Currently, the program SL!M (abbreviation in Dutch; Together Smart Lean Infra Management) is in progress. It is often clear what performance the infrastructure has to deliver and what it costs (think of a purification performance, realization of level of the water system, fail-safe demand watercourses). For the risk, there is no formal framework with acceptance criteria yet. In order to be able to control the desired balance of performance, cost and risk, there therefore is a need for a suitable business value framework (risk matrix) for decision making. This framework is drawn up with a multidisciplinary project team and tested on cases from practice for water systems and purification management.
Waterschap Hollandse Delta

Alle assets



Strategisch Asset Management Plan (SAMP)

Waterschap Hollandse Delta has the ambition to implement asset management that complies with the ISO55001 standard. In order to create frameworks and provide direction for the long term, it was decided to draw up a first version of the Strategic Asset Management Plan (SAMP) for all assets: water quality, water systems, flood defenses, roads and support functions. AssetResolutions has advised and assisted in setting up and writing the SAMP. The SAMP essentially consists of two parts. The first part describes the asset management policy, developments and asset strategy. The second part deals with the asset management system and its operation.
| | | |
| --- | --- | --- |
| | Port of Rotterdam | |
Validation of risk matrix

AssetResolutions validated the risk matrix for the Rotterdam Port Authority. Starting point are design criteria for a risk matrix (refer for example to this column). This has resulted in amendments to the risk matrix, so that risks can be well compared to different disciplines and different business values.
More references?

See our resumes



In our resumes more PAS55 / ISO55001 references!

PAS55 quick scans, asset management pilots based on PAS55, ISO55001/PAS55 training (as well as basic as advanced), risk management and risk register workshops, studies on replacement investments, determine optimal project portfolio, asset management IT system advice. Or what to think of the work Ype and John executed at former Essent Netwerk (currently Enexis), which lead to worlds first PAS55 and ISO9001 certification?

Would you like to have more information, do not hesitate to contact us.