Together we can achieve the required consistency. Fast and with a high quality. This consistency is built in our risk register
Risk Processor
. If desired in line with your Enterprise Risk Management or operational for your Service Provider (s). So you are in control.
To structure risks and to avoid duplications, we have developed a standard model based on Ype's research for his PhD-study at the TU Delft. This model is part of our risk registers. Below is a summary example is given. Soon on this site a white paper will be published on this subject.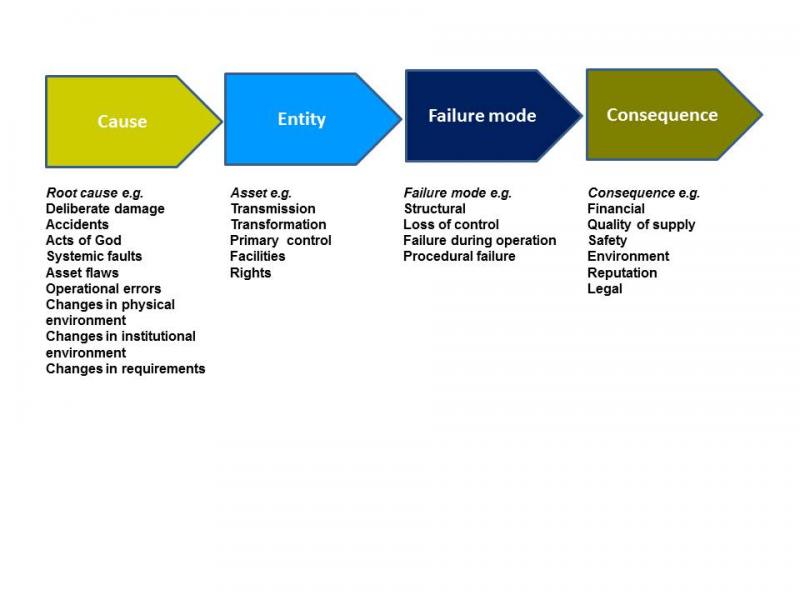 Our implementation vision and predefined reference models can be found here. Thus we can achieve a quick and customer specific result with an excellent quality.